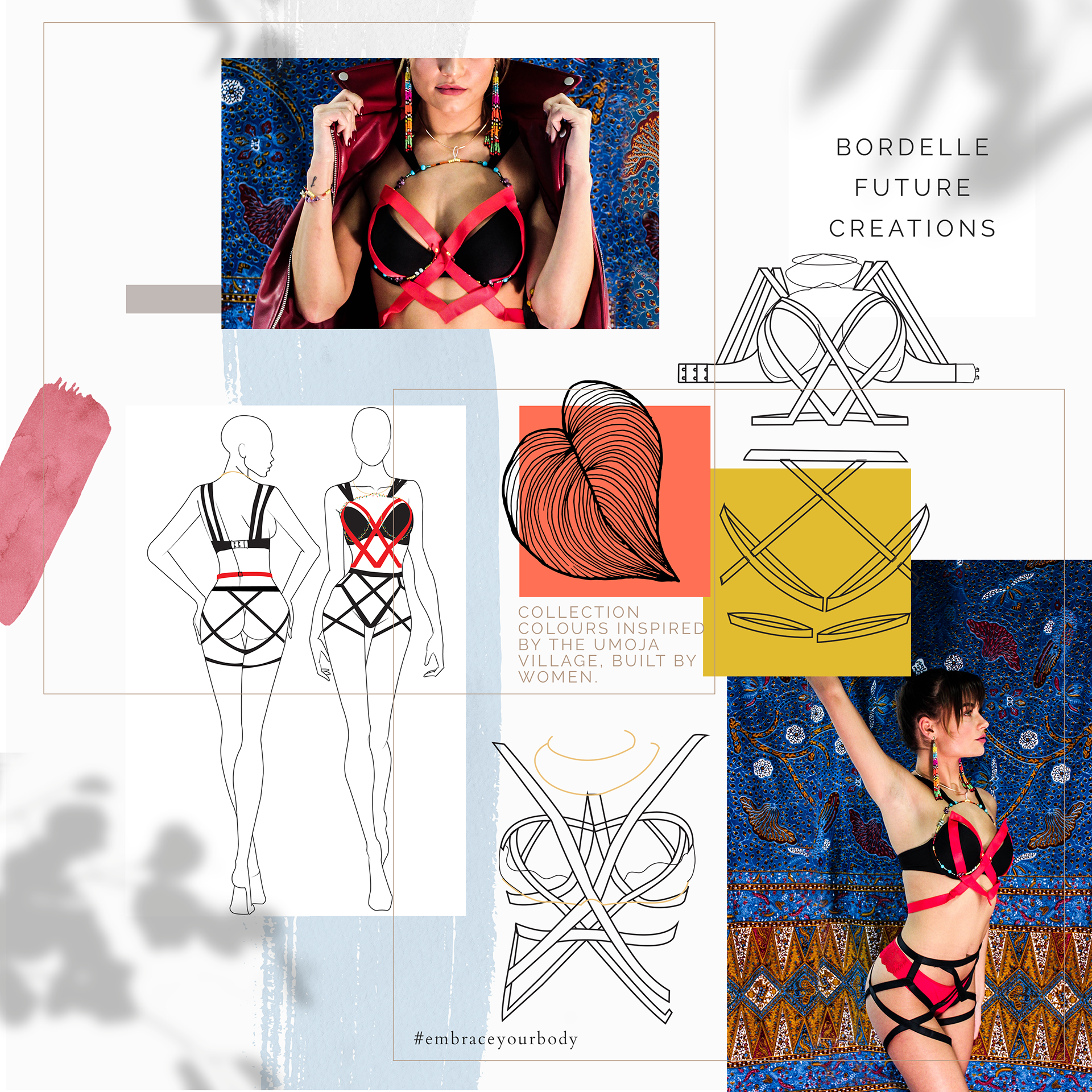 A collection focused and inspired by the women of a small village Umoja.
An all female village where one rule applies, no men may stay nor live in the village.These women are true warriors who escaped the brutalities they lived through and raised to create their own matriarchal paradise. The women to me were a true inspiration how they stood with confidence and portrayed empowerment.
The delicate elements of bead work shown in the lingerie is a symbolizing the independence the women of Umoja strive for. Umoja women sell homemade bead work that are sold to tourists to create an income for the village. Umoja women were tragically physically abused and raped, and mutilated.
The harness/thong part of the collection is constructed in away where every eliminate is open especially in sensual areas. This is to symbolise freedom, and openness to go against the mutilation.
Umoja is a Swahili translation of Unity